SAS to Spark
Automated
Migration
Solution
SAS to PySPARK CONVERSION
innovation in code conversion
With more than 60% of IT departments removing legacy systems to modernize and reduce costs, we saw a need to automate SAS to PySpark code conversion.
SPROCKET is an Enterprise grade SAS to SPARK migration solution trusted by customers worldwide.
Why Apache Spark ?
a unified data science engine with unparalleled data processing speed and performance @100X+ faster than legacy
the most actively developed open source engine for data science, with exceptional innovation in ML, AI and NLP
known for its modularity, ease of use, and extensibility
scalable and agile libraries of well-documented APIs with following core component modules:

Spark SQL
Spark Structured Streaming
Spark MLlib
GraphX

combines all above workloads running on one single engine
 What should you expect?
innovate more with your data at a fraction of the cost
attract & retain talent working with the latest in data science technology
extract more from your data – both structured and unstructured – address new demands unlike ever before
Experts in Apache Spark
WiseWithData consults and advises clients on world-leading open-source options to achieve efficient digital transformation.
We innovate with open source technologies everyday helping clients get the most out of their data.
Our versatile team of data scientists work with these values top in mind:
Strive for creative excellence, and deliver automated solutions that are simple & easy to deploy
Deliver & show value early, then scale to complete and achieve objectives
Act with respect, integrity, and commitment while maintaining a focus on environmental sustainability
 Meet SPROCKET
Fast, Simple, Accurate
SAS to PySPARK MIGRATION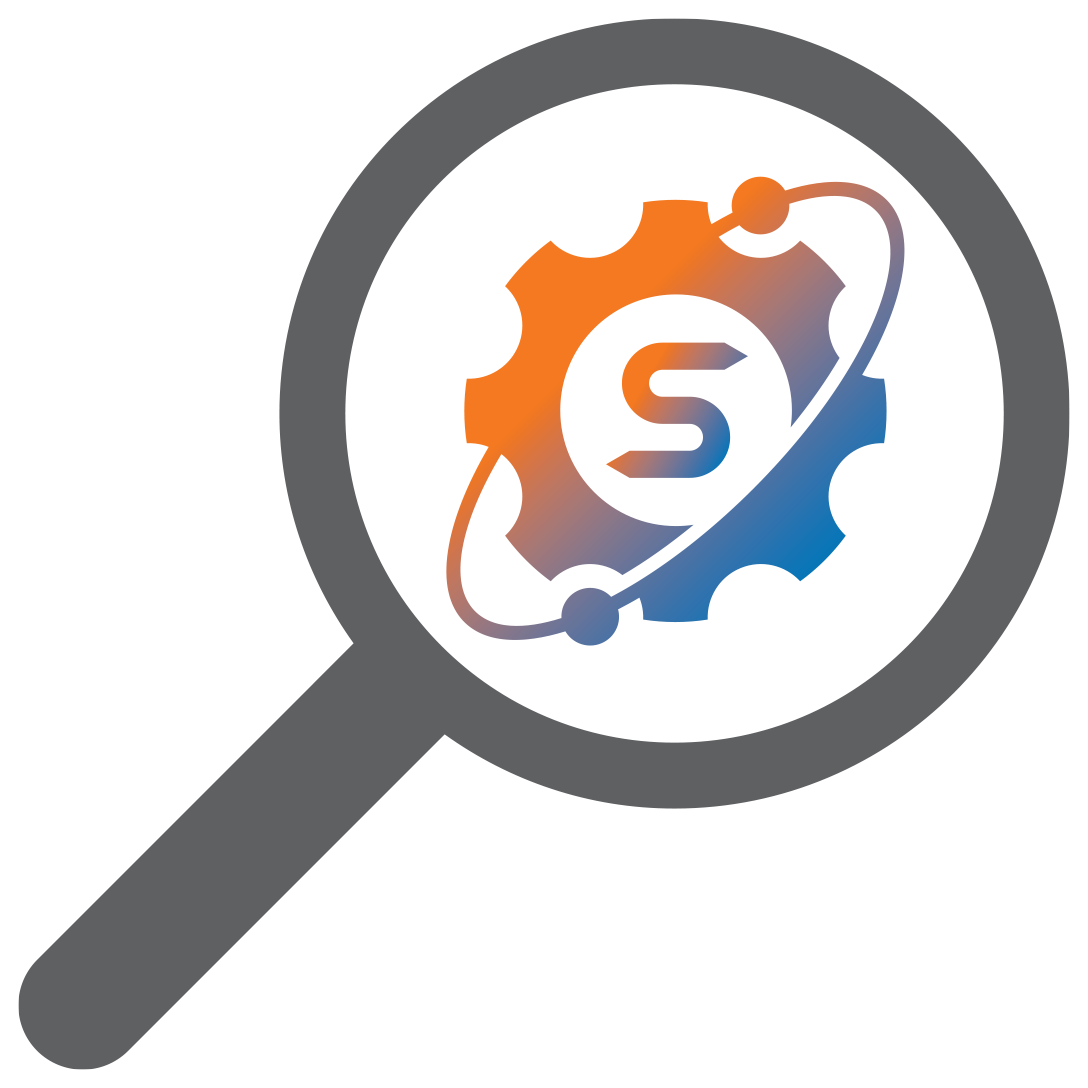 SPROCKET
SEARCHPARTY
INVENTORIES & PRIORITIZES
SAS PROCESSES
Delivers a metadata rich report detailing all SAS processes across your organization

Includes SAS process activity, complexity, volume, needed to develop a migration strategy, plan, schedule

Prioritizes your most critical SAS processes as we build your migration strategy, plan and schedule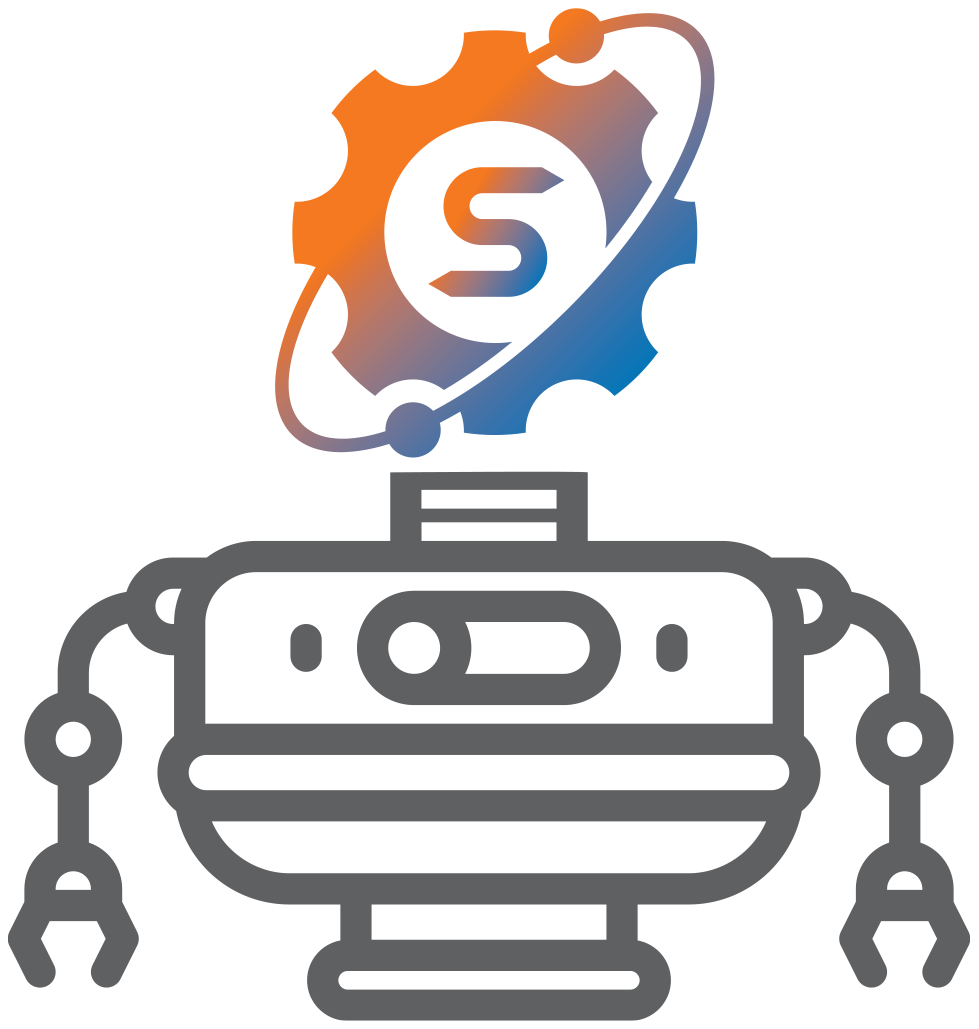 SPROCKET
ROBOT
SAS TO PYSPARK AUTOMATED
CODE CONVERSION
Automates SAS to PySpark code conversion

Converts code & stack to open source Apache Spark in months vs years

Deliver production ready code to accelerate analysts performance
​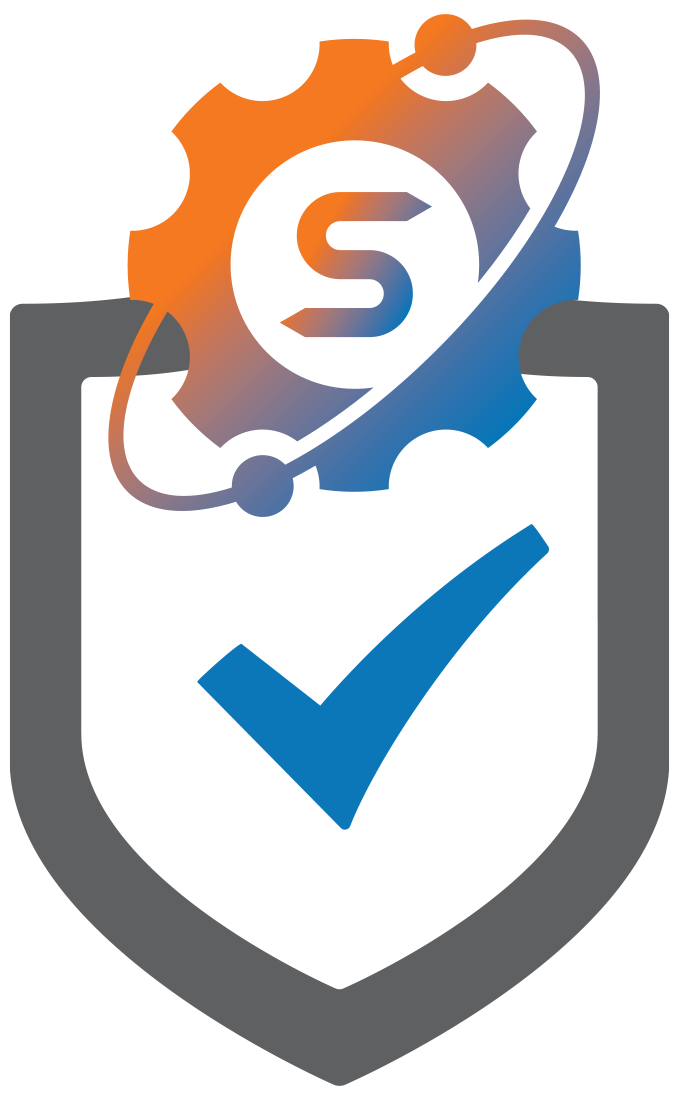 SPROCKET
  VALIDATOR
ACCELERATES UA TESTING &
QA VALIDATION​
Accelerates user acceptance and quality assurance validation

Provides comprehensive validation of all data values in a table:

Row by row

Column by column
Complete
Automated
Migration
Solution

HOW IT WORKS…
First, SPROCKET SearchParty will identify and prioritize your most critical SAS processes for conversion. A complete inventory & categorization of your SAS processes will be provided in a metadata rich report.   This report will help build your migration strategy, plan and schedule.
Second, SPROCKET Robot will automate your code conversion from SAS to PySpark.  its fast, simple & accurate. it will save you months if not years of manual effort.
Third, SPROCKET Validator will automate the user acceptance testing & validate the migration of code in PySpark.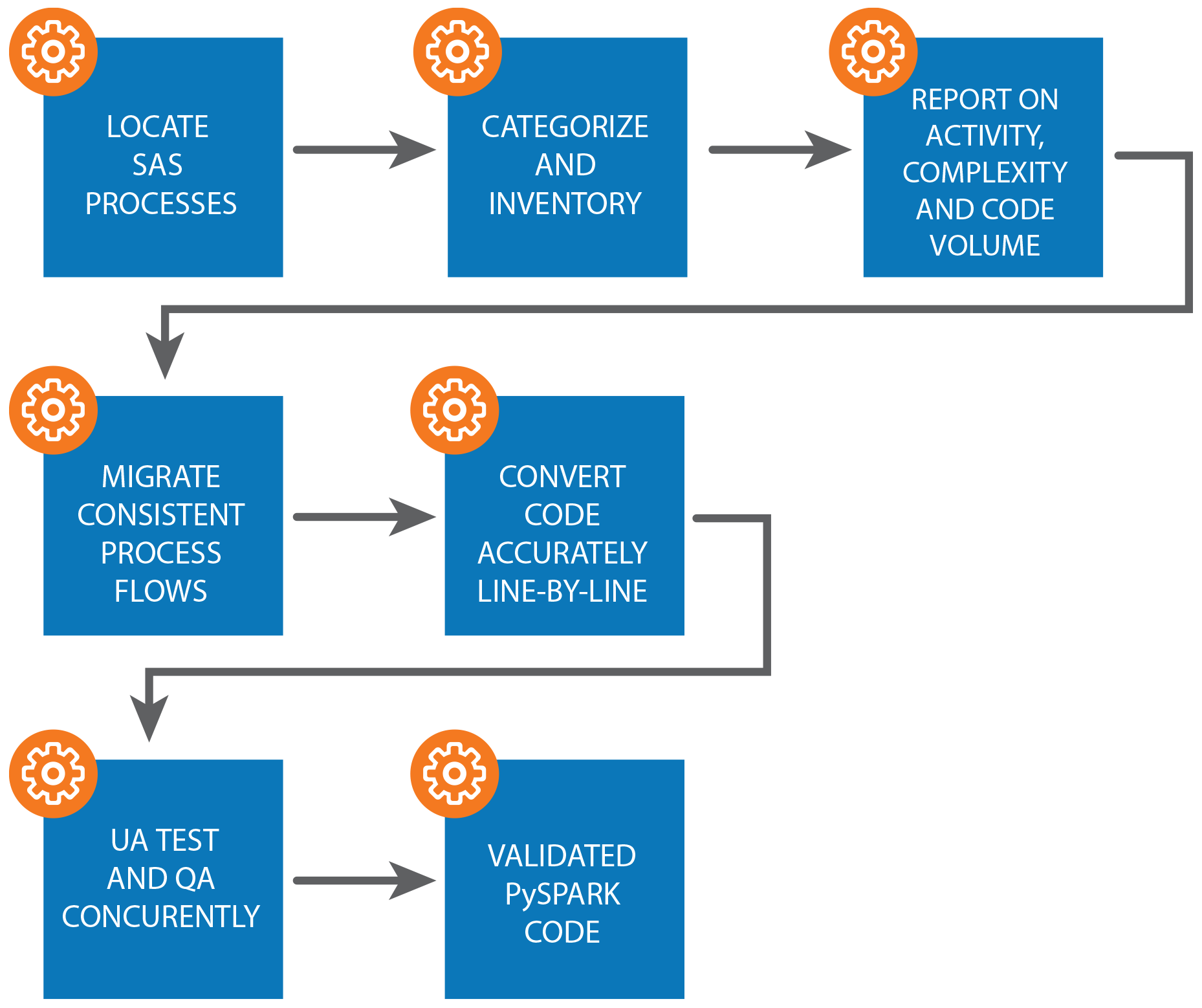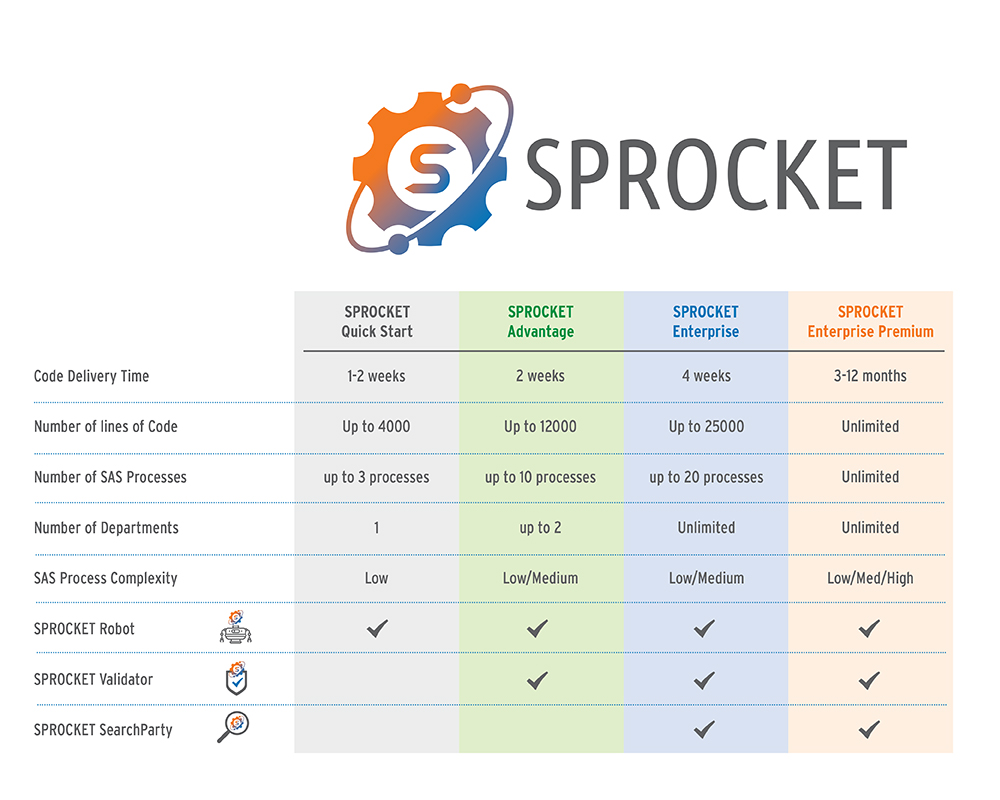 A complete solution delivered As a Conversion as a Service
Hours
M-F: 8am – 5pm
S-S: Closed
The SPROCKET SAS To Spark Migration Solution
Is your business ready to ditch your arcane and proprietary analytics platform developed in the days of punch cards? Are those insanely expensive renewal costs driving you crazy? Does your organization need an analytics platform to provide better functionality, usability, performance, and scalability? Ready to make the switch to Apache Spark, but have lots of legacy SAS code critical to your business?
Performing in-house SAS to Spark conversions is costly and time consuming, with no guarantee of a positive outcome. Why develop skills in-house, when the ultimate goal of that skill is to make itself obsolete? That's why WiseWithData is proud to be the world's first and only comprehensive solution for migrating SAS based ETL and analytics jobs into the modern world of Apache Spark.
Our decades of knowledge and expertise with SAS and PySpark, combined with nearly 5 years of focused development have forged SPROCKET, the world's most advanced code conversion engine. SPROCKET automates conversion of most SAS code patterns to PySpark. Fast, simple and accurate, SPROCKET is the best way to transform and modernize your old SAS analytics and data processes. Your converted PySpark code maintains its original structure and workflow, with a nearly line-by-line conversion, simplifying testing and knowledge transfer.
SPROCKET delivers exceptional benefits such as:
Unmatched code consistency and quality
PEP8 compliant code style
Rapid delivery and testing
Accurate delivery timelines
Consistently accurate end-results
Integrated performance optimizations for improved run-time performance
Incorporation of SAS language concepts – lowering the learning curve for existing SAS users
Start your free trial today by contacting us at hello@wisewithdata.com
Why Switch To PySpark?
Apache Spark is now the de facto analytics platform in the market. It has superior functionality to SAS for data science, data engineering and analytics uses.
PySpark (the Python API for Spark) is simple, flexible, and easy to learn. Python is a high level language which produces simple easy to read code. The Python language provides a scripting language for building reusable processes (similar to SAS Macro's), while the PySpark API provides all the necessary data manipulation, ETL, and analytical tools comparable to data steps and proc's.
Key benefits of moving from SAS to PySpark are:
Elimination of SAS renewal costs and licence restrictions
Vastly improved performance – 100X+
Scalability, Fault Tolerance and High Availability
Developer availability – 10x more Python programmers
Easy to use Cloud platforms (Databricks, Azure HD)
Access to the vast array of relevant Python libraries
Seamless integration with the latest machine learning and analytical algorithms
Handle structured and unstructured data (no 32KB limit)
Complete documentation & active user community