SAS to Databricks
Automated
Migration
Solution
SAS to Databricks CONVERSION
innovation in enterprise transformations
With more than 60% of IT departments removing legacy systems to modernize and move to cloud, we saw a need to automate SAS to Databricks code conversion.
SPROCKET is an Enterprise grade SAS to Databricks migration solution trusted by customers worldwide.
Why Databricks and Pypark ?
a unified data science engine with unparalleled data processing speed and performance @100X+ faster than legacy
the most actively developed open source engine for data science, with exceptional innovation in Data processing, ML, AI, Graph and NLP
known for its modularity, ease of use, and extensibility with simple, scalable, agile libraries of well-documented APIs:

SparkSQL and DataFrames
Delta Lakes (Lakehouse Engine)
Spark Structured Streaming
Spark ML
Graph (GraphFrames)
NLP (Spark-NLP)

Our Platform Technology Partner Databricks, combines these open source features into a fully managed, scalable, user friendly platform
 Outcomes
As an official Databricks partner, WiseWithData's SPROCKET generated code runs seamlessly in Databricks and takes full advantage of its features
innovate more with your data at a fraction of the cost
attract & retain talent working with the latest in data science technology
extract more from your data – both structured and unstructured – address new demands unlike ever before
Experts in Databricks and PySpark
WiseWithData consults and advises clients on world-leading open-source options to achieve efficient digital transformation.
We innovate with open source technologies everyday helping clients get the most out of their data.
Our versatile team of data scientists work with these values top in mind:
Strive for creative excellence, and deliver automated solutions that are simple & easy to deploy
Deliver & show value early, then scale to complete and achieve objectives
Act with respect, integrity, and commitment while maintaining a focus on environmental sustainability
 Meet SPROCKET
Fast, Simple, Accurate
SAS to Databricks MIGRATION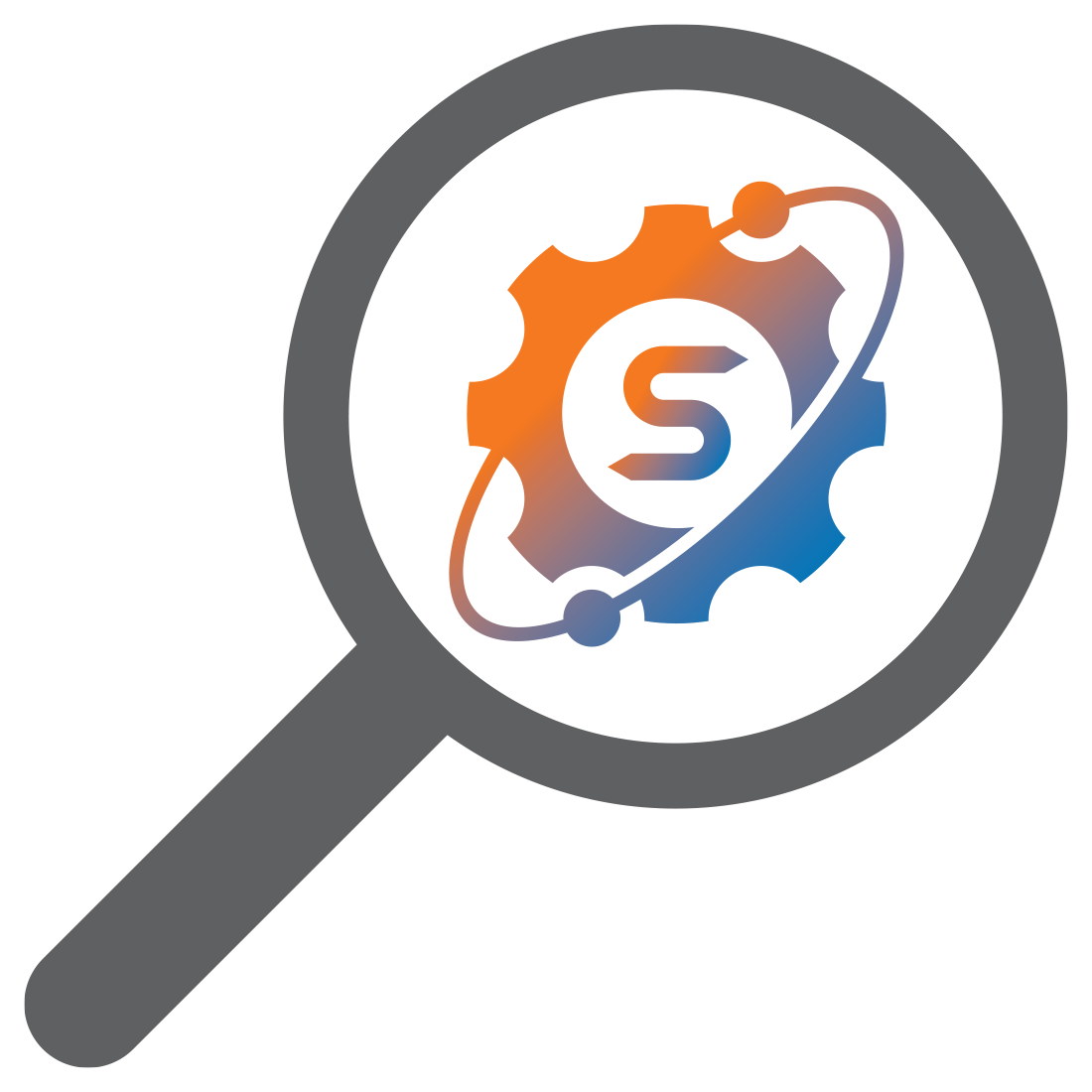 SPROCKET
SEARCHPARTY
INVENTORIES SAS PROCESSES
FOR MIGRATION
Delivers a metadata rich report detailing all SAS processes across your organization

Includes SAS process activity, complexity, volume, needed to develop a migration strategy, plan, schedule

Prioritizes your most critical SAS processes as we build your migration strategy, plan and schedule
SPROCKET
ROBOT
SAS TO DATABRICKS
AUTOMATED CODE CONVERSION
Automates SAS to Databricks up to 100 times faster than manual "brute force"

Generates professional grade native Dataframe API code

Rokies often resort to outdated and sluggish APIs like RDDs & UDFs


Integrates with latest tech like Delta Lakes


Result is consistent, PEP-8 styled, production-ready code matching line-by-line with SAS code, for easy testing & knowledge transfer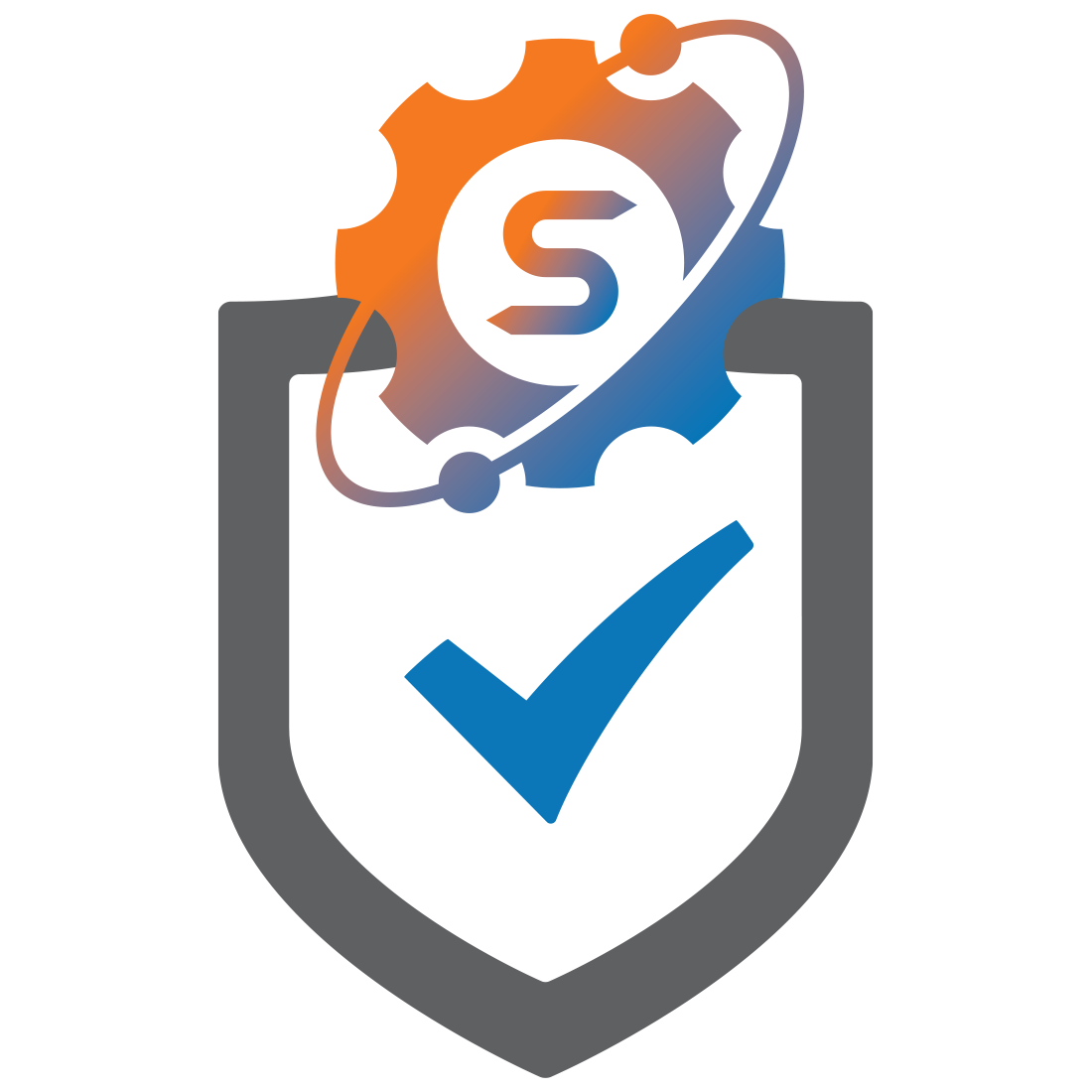 ACCELERATES UAT
& QA VALIDATION​
Accelerates user acceptance and quality assurance testing and validation

Provides comprehensive validation of all data values in a table:

Row-by-row

Column-by-column

Data schema checking


NULL value checking


Numeric precision and rounding issue handling

Complete Automated Migration Solution

HOW IT WORKS…
SearchParty identifies your most critical processes for conversion. A complete inventory of your processes is generated in a metadata rich report.   This will help us build your migration strategy, plan and schedule together with complete confidence in scope and timelines.
Robot automates the code conversion from SAS to Databricks.  its fast, simple & accurate. Generating clean, consistent code leveraging the latest best practices from Databricks, to achieve optimal performance and efficiency. it will save you months if not years of manual effort.
Validator automates user acceptance testing of the migration to Databricks. It performs a thorough Row-by-Row and Column-by-column comparison using a high performance engine built to deal with massive and complex data.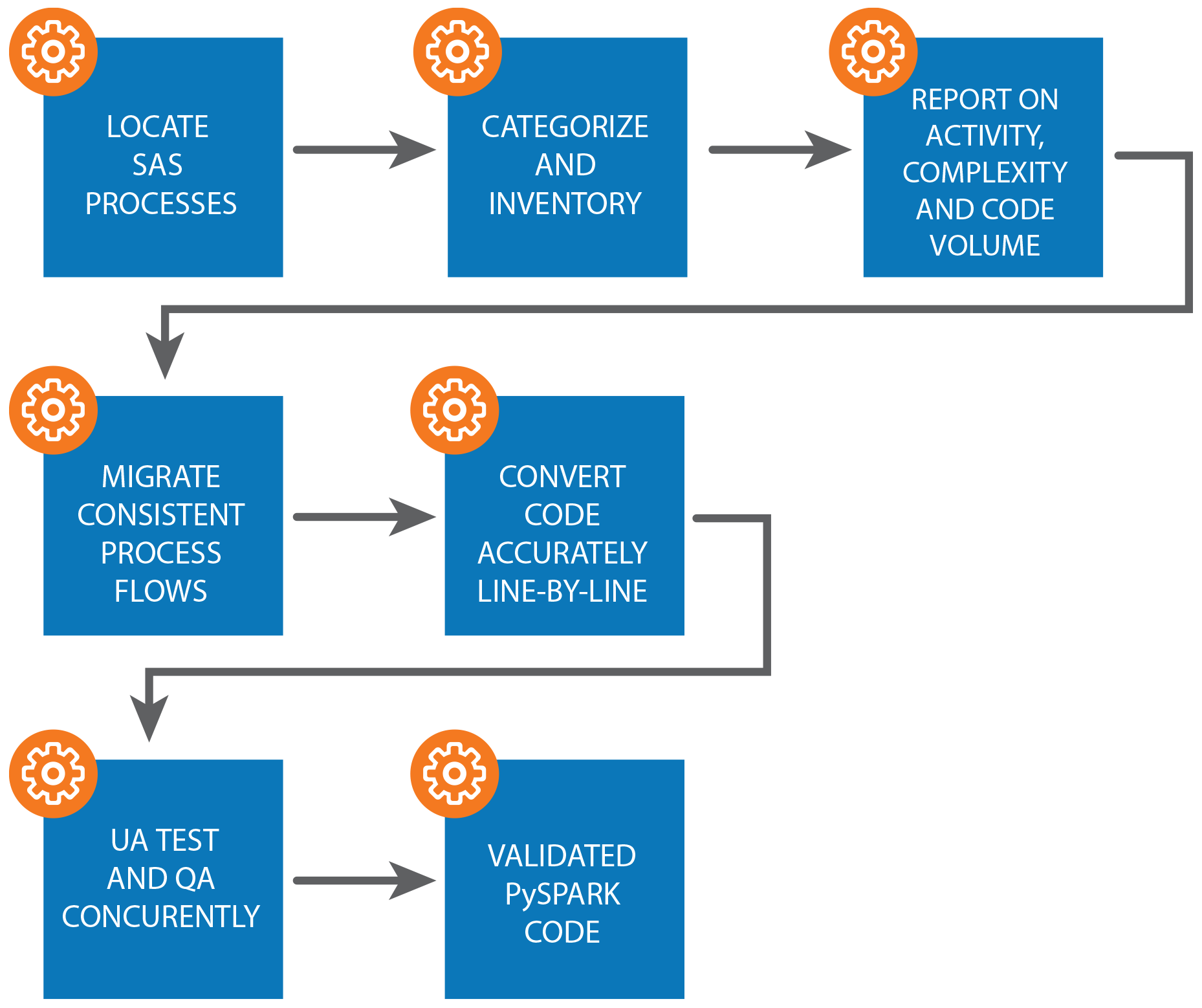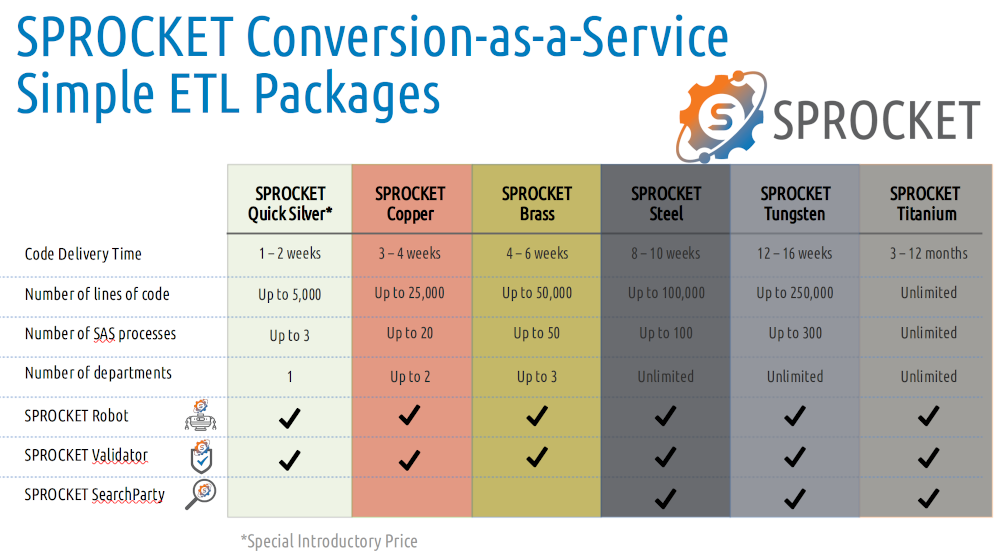 A complete solution delivered As a Simple
Conversion-as-a-Service
Office
405 – 99 Bank St. Ottawa, ON
Hours
M-F: 9am – 5pm EST
S-S: Closed