Accelerate Adoption of Apache Spark
With its open source unified analytics engine, Apache Spark is unmatched in simplicity, scalability, speed and capabilities
As organization's adopt Spark in their stack, they need to covert their SAS code to Python Spark (PySpark)
Want to understand how automating SAS to PySpark can save you time and money?
Reduce your SAS migration from years to months or even days
With the world's only SAS to Spark automated migration solution
HOW IT WORKS…
First, SPROCKET Search Party will identify and prioritize your most critical SAS processes for conversion. A complete inventory & categorization of your SAS processes will be provided in a metadata rich report. This report will help inform your migration strategy, plan and schedule.
Second, SPROCKET Robot will automate your code conversion from SAS to PySpark. its fast, simple & accurate. it will save you months if not years of manual effort.
Third, SPROCKET Validator will automate the user acceptance testing & validate the migration of code in PySpark.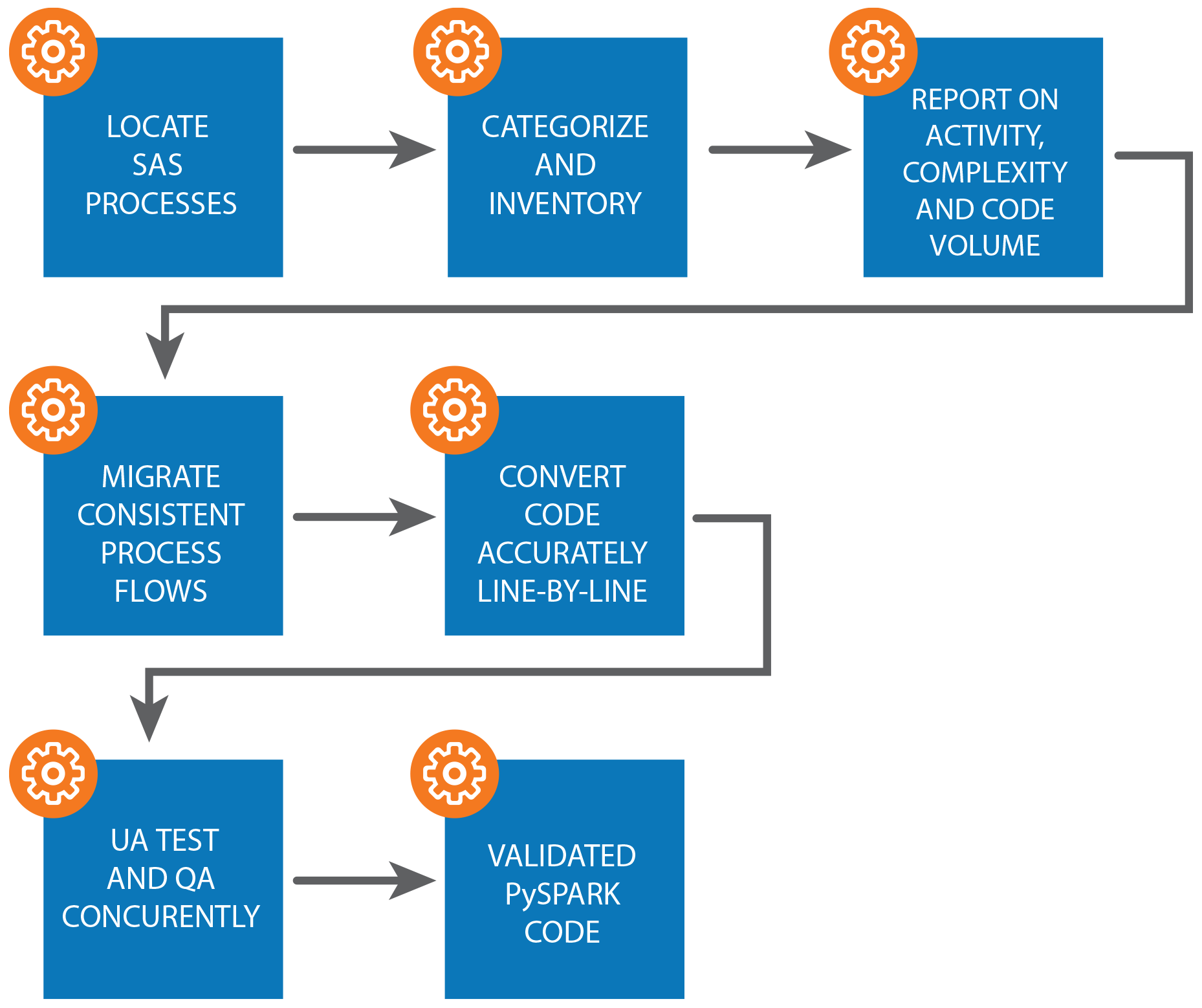 Office
99 Bank Street, Ottawa, ON
Hours
M-F: 8am – 5pm
S-S: Closed