EXPERTS IN APACHE SPARK
world's only SAS to PySpark
MIGRATION Solution

Data Driven Organizations are Scaling AI Capabilities
80%
To Automate their business processes
74%
To create better customer engagement
71%
To improve their recruitment process
 Yet legacy systems make it hard to implement end to end ai models
explore the open source ecosystem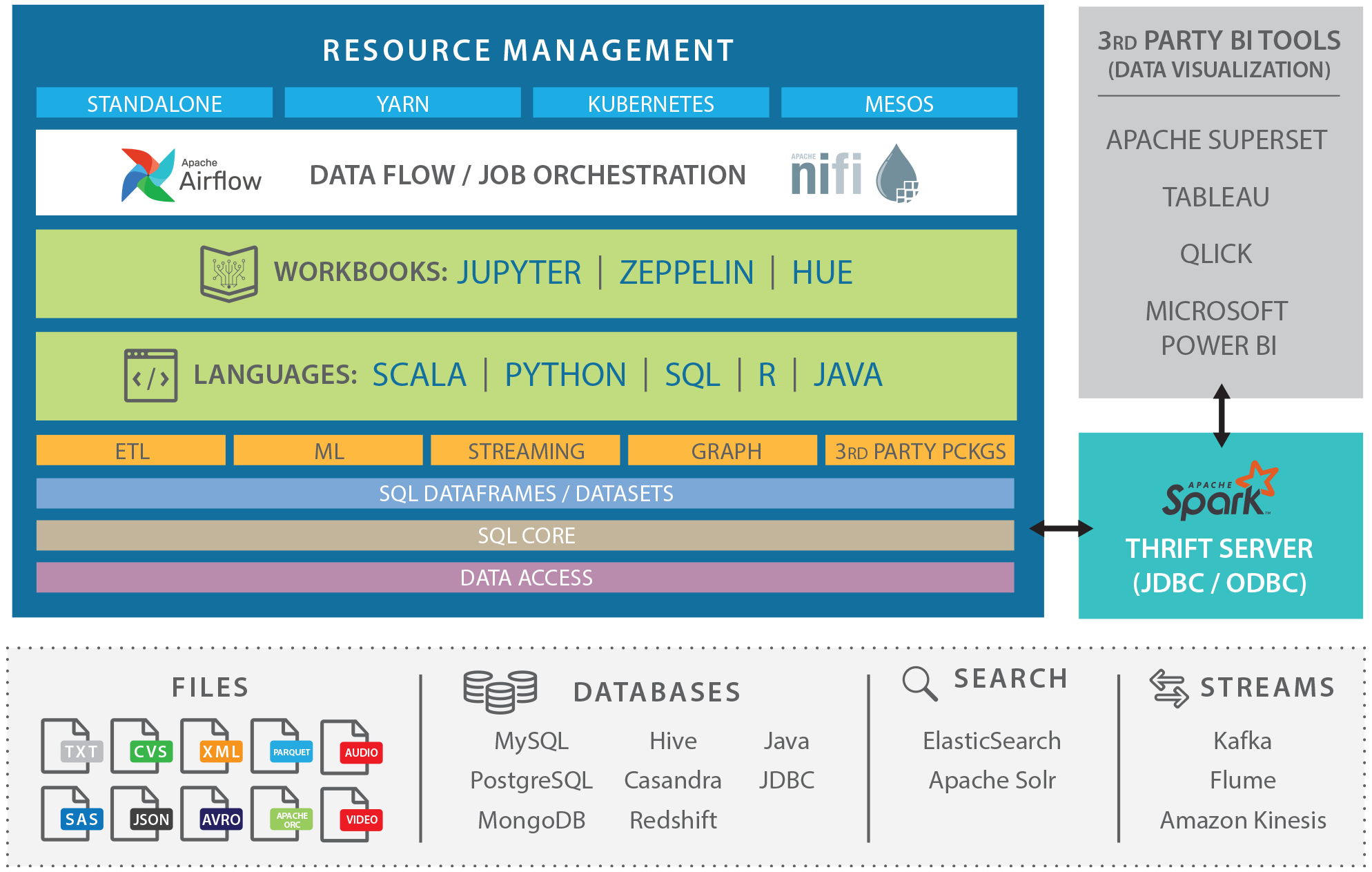 The easiest migration to the cloud is with apache spark
Natural Language Processing
Optical Recognition
Interactive analytics
Machine Learning
Organizations estimate 80% of their data is unstructured 
Spark's real time data processing engine handles all types of data
Imagine the use cases for efficiently managing and extracting insight from your treasure trove of data
Microsoft, Google, Amazon and Databricks all leverage Apache Spark
to improve the performance and scale of their Cloud offerings.
It is simply the easiest way to migrate to the Cloud.
Global Credit Risk/Reporting Agency needed to avoid annual rising SAS licensing fees. Significant functionality and performance challenges. Converted over 350,000 lines of code from SAS to PySpark. Millions in annual savings using WiseWithData's SPROCKET solution.